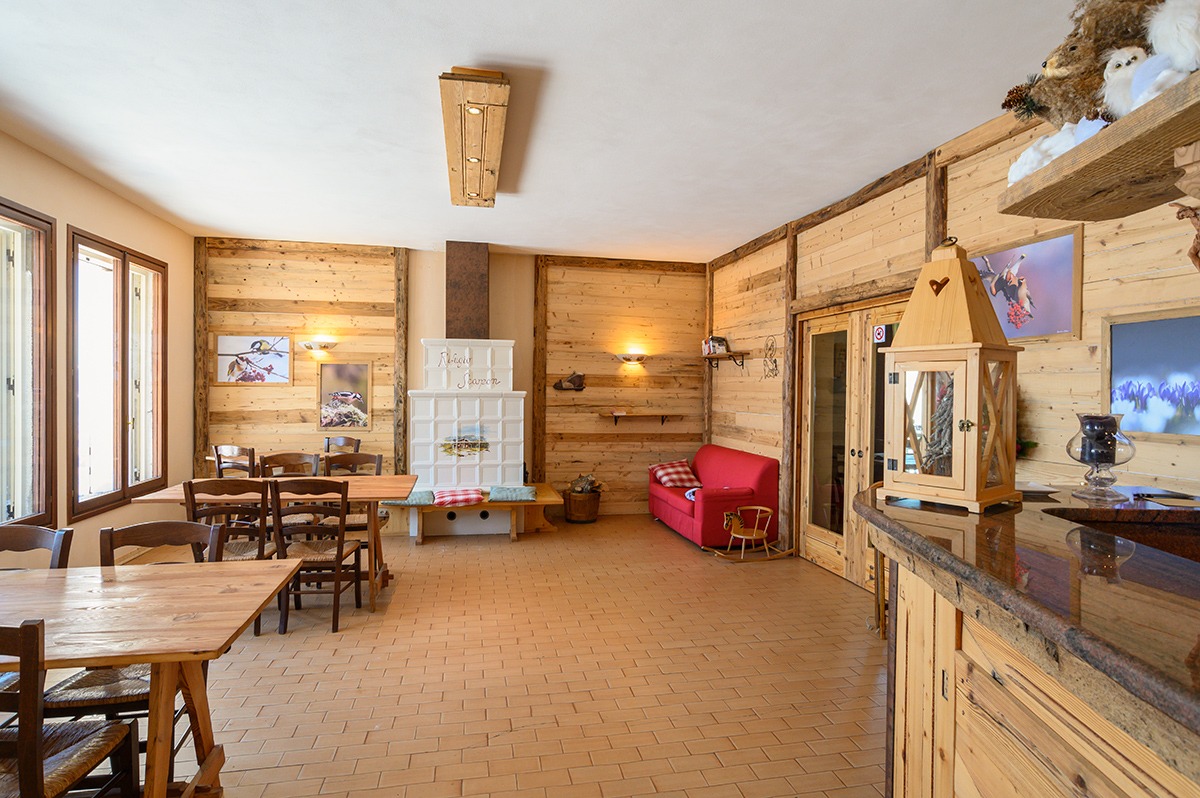 Our family-run mountain refuge is what we consider our and your home, a place where we express our passion, the passion for the mountain.
Our refuge was built originally in 1968 and now thanks to a big restauration it's completely accessible from the provincial road n° 148. You can reach the street from Romano D'Ezzelino (Bassano del Grappa) or from Caupo (Feltre). We are located near Cima Grappa where you can find the Memorial of the First World War.
Located on the slope towards the Vicenza region, west compared to the summit of Mount Grappa, the mountain retreat enjoys the ample panoramic of Ortigara, the (plateau of Asiago) Altopiano di Asiago and the valley of Mount Pertica.
In this retreat, a bar is available as well as a restaurant and rooms for a welcoming overnight stay.
Typical kitchen and cuisine
Our refuge is equipped with a 50 seat dining, in addition to a large bar, both with wonderful panoramic views.
The cuisine varies according to seasonal products but always remains faithful to the typical venetian cuisine with products from farms in the Mount Grappa and Valsugana regions.
In the summer period the dairy products are those of the Malghe of the mountain, with the typical "Morlacco" and "Bastardo" cheeses as well as the Butter and Ricotta.